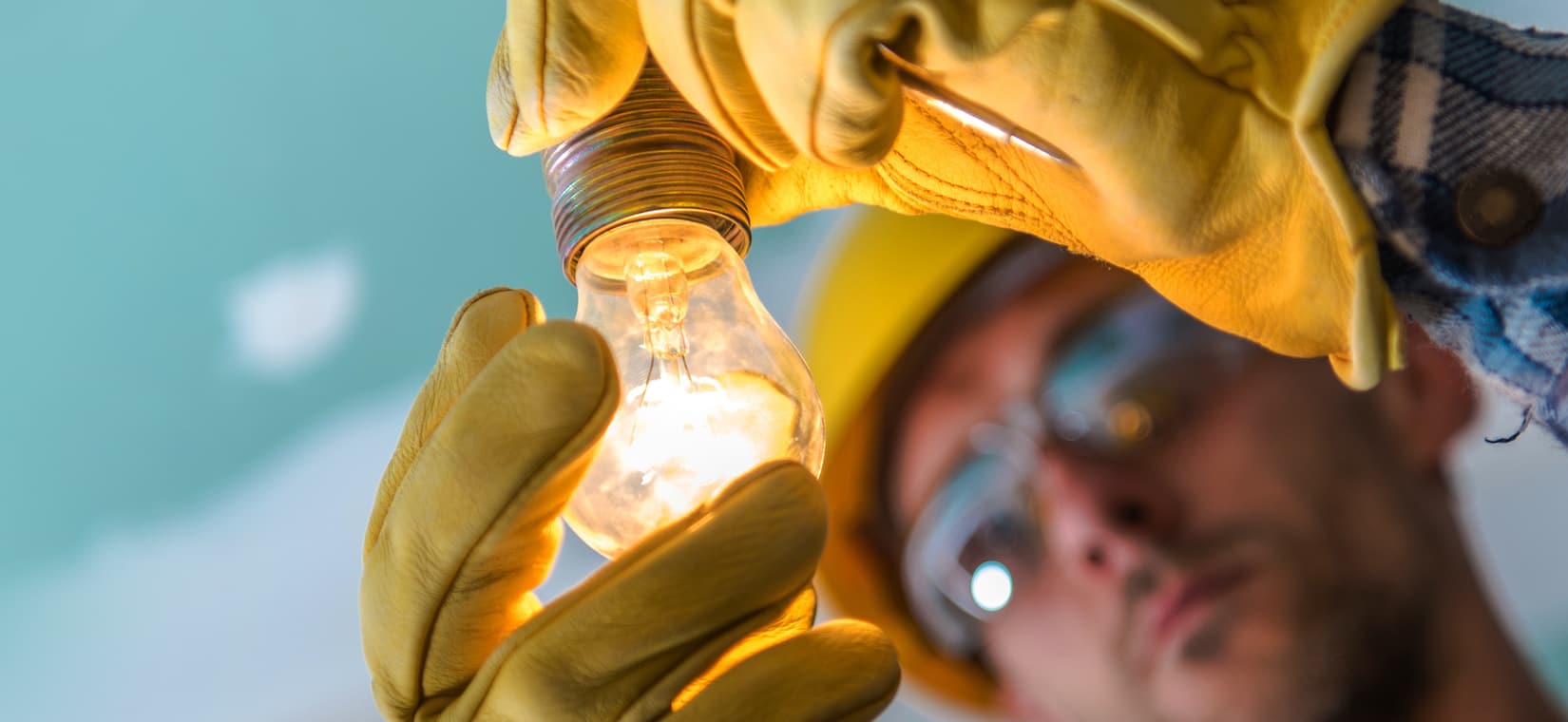 Residential Electrician Services
At Lancaster Plumbing Heating Cooling & Electrical, residential electrical work is one of our specialties. Whether you need help installing the circuits of your brand new hot tub and spa, or you need professional surge protection to avoid your appliances from being destroying during a big storm, we've got you covered. Your home should always be a place of safety and at Lancaster Plumbing Heating Cooling & Electrical we make sure of this by providing code violation corrections, home safety inspections, smoke detectors, and breaker box replacement.
At Lancaster Plumbing Heating Cooling & Electrical, we take electrical problems seriously. Our experienced electricians are trained to be able to handle just about any type of electrical problem that they might encounter in your Lancaster area home. Hiring the right electrician could prevent serious problems later on, such as fires, shocks or even an electrocution. We know how important your family and your home are, so we will get your residential electrical issues taken care of correctly, quickly, and safely. 
From ceiling fans and overhead lighting to appliance wiring, we've got everything you need and guarantee your complete satisfaction every time! Call 717-415-5177 now for a professional electrician you can trust!
Energy Efficient Home Upgrades 
Being a homeowner isn't easy. There are tons of responsibilities that come with keeping your home comfortable and they seem to all come with a price tag. Fortunately, there are ways to save money on energy costs if you pick the right electrical system upgrades. For example, a whole home surge protector can save you thousands over the initial investment cost by reducing the amount of power drawn from utilities. Upgrading to GFCI outlets and rewiring your home will also save money on electricity bills as well as be much safer for you and your family. When your ready to start saving money and live in a much safer environment, our licensed electricians at Lancaster Plumbing Heating Cooling & Electrical are ready to install your upgrades!
Another great way to save costs and energy with electrical upgrades is by switching from incandescent bulbs to LED lighting. This simple change will greatly reduce energy bills. Since LED lights do not emit as much heat, your AC system won't have to work as hard which saves costs as well. LED's last much longer, are better for the environment, and are available in dimmable versions as well as outdoor and indoor fixtures. Don't let your lights leave you in the dark, when you're ready to cross over and save tons of time and costs, call Lancaster Plumbing Heating Cooling & Electrical today!